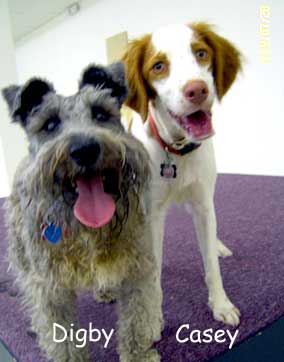 Hi, my name is Digby George, and I want to tell you why DOGS RULE DDC is the best place in the world!
Before I came to live with my mom and dad, I had it kind of rough. I even lived on the streets for a while. So I was pretty nervous around strange people and dogs. After the folks at Schnauzer Rescue Cincinnati helped me find my forever home, I wanted to protect my new family so they would see what a good dog I am. Anytime I saw another dog, or a person I didn't know, I barked a lot to make sure they were scared away.
Well, I guess our human neighbors didn't like me doing my job that well. They complained to my mom and dad about my barking. So mom and dad brought me to DOGS RULE! to see if I could use up my excess energy...and boy, do I ever!
At DOGS RULE!, I get to meet lots of different dogs, and we play all day. You know what? Not all other dogs are a threat, so I don't have to bark at them all the time. I really like Carla and Nicholas, too. They're like my second family, and that's pretty special for a dog like me that used to have no family at all.
DOGS RULE! has helped me learn that it's okay to be around people and dogs I don't know. Sometimes it's a lot of fun. Just the other weekend, mom and dad took me to an open house with lots of people and new dogs, and I just went with the flow. It was great...but it never would have happened without Dogs Rule.
Why don't you ask your mom and dad if you can come play at DOGS RULE!, too? I'll see you there!
Digby George,
as told to his mom Gina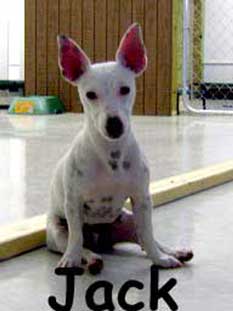 I cannot say enough about Carla, her family and DOGS RULE! They have made Jack and I feel like family and Jack cannot wait until he gets to his second home!!

Jack is a Jack Russell Terrier (enough said!!) he has endless amounts of energy and no other dogs to play with at home. He has a very small yard and loves to run and play. He has to be caged up if no one is home during the day and I really hate to do that. So, when I heard about DOGS RULE! opening up, I took him right over. Everyone is so friendly and nice.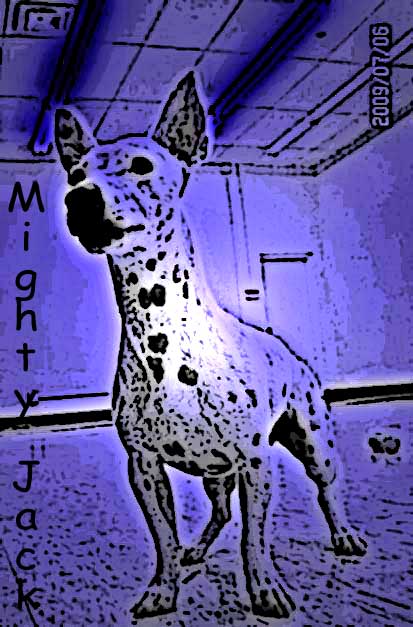 Recently, I had to go away for the weekend and I had Jack stay with Carla and her family for 3 days. It was very hard to leave him, but I didn't worry, because I knew they would take really good care of him and he would have Nick to play with.

Jack attends his "playgroup" a couple of times a week. He always seems to know when he is going, he gets so excited!! He runs around looking for his harness and when we pull up into the parking lot it takes all of my energy to hold him back to try to unleash him. He always runs straight to the front door barking to let Carla know to let him in.

If you don't have the time to walk your dog, or you have to cage him up during the day while you are at work, consider bringing him to DOGS RULE! even if it is just one day a week. Your dog will really love you for it and you will feel so good about doing something wonderful for your dog. Thanks DOGS RULE!

Jennifer and Jack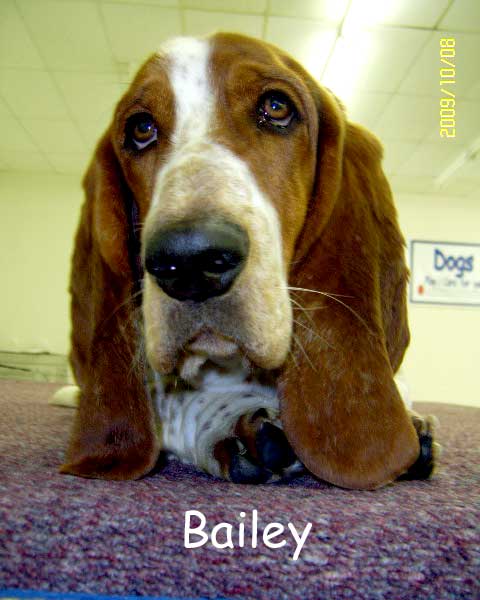 Our lives are so much better since we started taking our dog, Bailey to DOGS RULE!. The results were almost immediate. Within a couple of visits Bailey became a much calmer dog. Before going to DOGS RULE! Bailey was hyper and constantly looking for trouble. He was aggressive with our other older dog and constantly pestered him. He mouthed us a lot and would not even let us pet him.

We are so happy with the results we have seen in our dog since attending the daycare. Carla's saying "there are no bad dogs just bored ones" is so so true. Bailey absolutely loves coming to DOGS RULE! doggie daycare, he is beside himself with excitement the days we take him and he is very sulky on the mornings we don't take him. He loves other dogs and gets to play and socialize in a safe environment and best of all....he is absolutely tuckered when he gets home and gives us a break. He is a joy to be around and now readily accepts our hugs & kisses.

Carla is very accommodating and treats Bailey like family. She is easy to contact and we would happily recommend DOGS RULE! doggie day care to anyone who cares about their dog.

I hope DOGS RULE! doggie day care is here to stay. The results have been truly amazing.

Julie, Randy & Bailey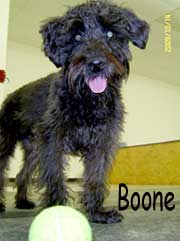 We found Carla and Dogs Rule! after reading about the new facility in the Messenger.

Boone is a year old Schnoodle that needed to meet some dog friends. He is a little timid and Carla has taken the time to introduce him slowly, as not to scare him or make him aggressive. I am so impressed by her wanting what's best for her four-legged customers and her obvious love for what she's doing.

Boone only goes a 1/2 day a week for now and when he works up his confidence and stamina, we hope to take him more often. He comes home happy and very tired, just waiting for his next visit to Dogs Rule!

Dan, Debbie & Boone